Being in love is beautiful. Love is the purest emotion in the world. But love on its own can not strengthen a relationship. Relationships need many other things to be strong.
Relationships need care at each stage. When you're in love, you and your partner give each other your full attention and work together to build a healthy relationship. You do things together to assure each other that you'll always be there for each other.
But what if you're in love, and your partner asks you for some time apart from you? How should you react?
Asking for time apart is not a sign that your partner isn't in love with you anymore. It's okay to spend time apart doing things that you like to do. This is also known as "me time." You can spend "me time" reading, watching or playing sports meditating or doing yoga, going out with family or friends, or going to a salon for some pampering. You can do whatever pleases you.
It's essential to give yourself attention. It makes you feel happy about yourself, which leads to a better relationship. Maintaining a healthy relationship requires you to be independently happy first. Only then can you make the effort to make your partner happy.
Having a life apart from your relationship won't hurt your relationship. On the contrary, it will help you focus on each other and stay committed. Nobody likes being glued together all the time. Sure, it feels great at first, but after a few weeks or months, one or both of you will probably feel smothered. So, why wait for that to happen? Be proactive.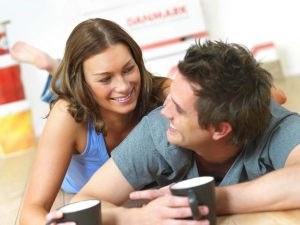 But spending time apart doesn't mean that you should ignore each other. Taking a break is a way to recharge your energy, which will help you pour your heart and your soul into your relationship.
So, if you're feeling like you need some time to yourself, it's best communicate those feelings to your partner. If your partner misinterprets your intent, you need to make them understand your need for it and why it's important to you.
Even when you're truly in love with one another and want to devote all of your attention and time to your partner, you need to make sure you don't lose your own identity. You should always have a sense of personal freedom and independence. Use your personal time doing positive activities that will serve to help you build a healthy mindset. Participating in a dance or fitness class is a productive way to spend your "me time."
My husband and have built "me time" into our marriage. This helps us to boost our relationship's growth and our commitment to each other. I love to read, so I spend personal time doing that. My husband likes playing video games and doing physical training. Sometimes he'll take an early morning walk alone to help keep his mind fresh.
In summary, taking personal time will help you keep your relationship healthy and strong.
It helps you maintain individuality.
It will increase your happiness. You'll only be able to help your partner be happy if you're happy first.
It will prevent you from feeling smothered by your relationship. Personal time gives you freedom and can only have positive effects on your relationship.
It will prevent you from feeling bored with each other.
It will encourage love to continue to grow between you.
People often hold the misconception that spending time apart from your partner means that your relationship isn't healthy. Time apart only strengthens your relationship and increases your love for each other.
One final note: Be sure you're not distancing yourselves from each other. If you think thereare underlying issues, keep your lines of communication open. Don't give each other too much space.